Windows 7 Screenshot Gallery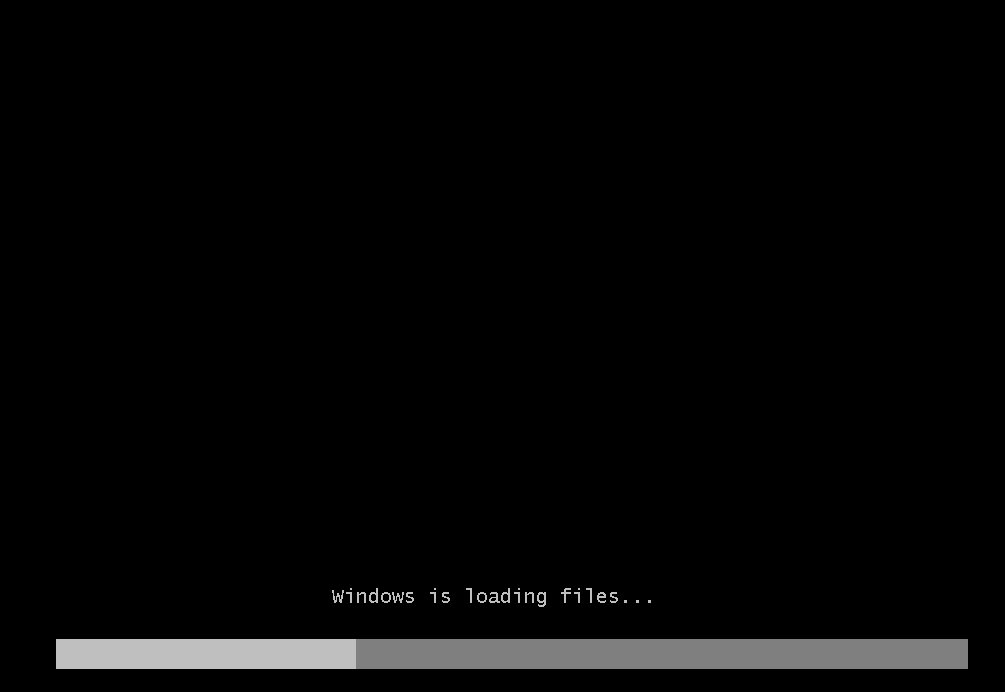 First, Windows must load all files from the CD-ROM to memory.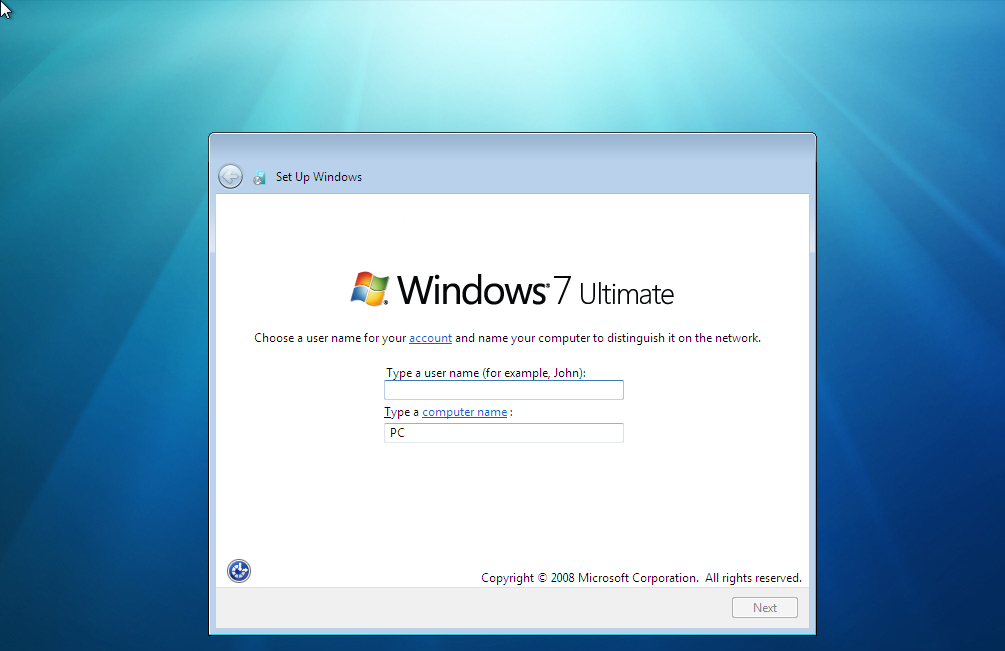 The First step of installation screen. You must set your user name.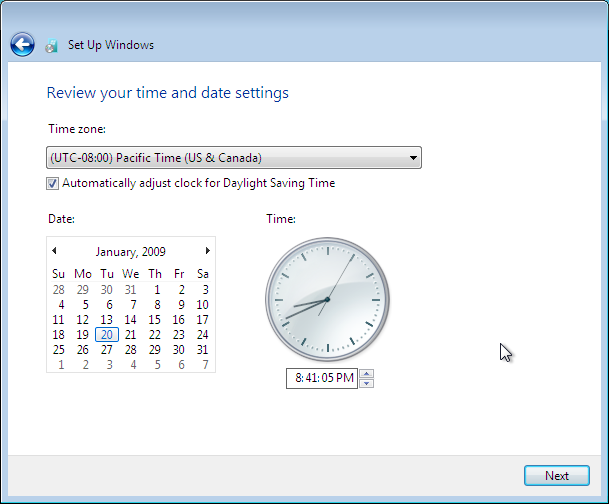 Then you must configure the time. Normally, it is pre-configured by your existing operation systems.
Select the partition to install Windows 7.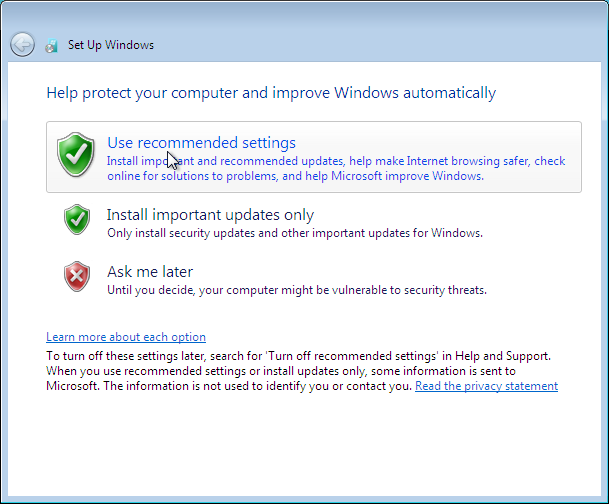 Configuring Windows Update.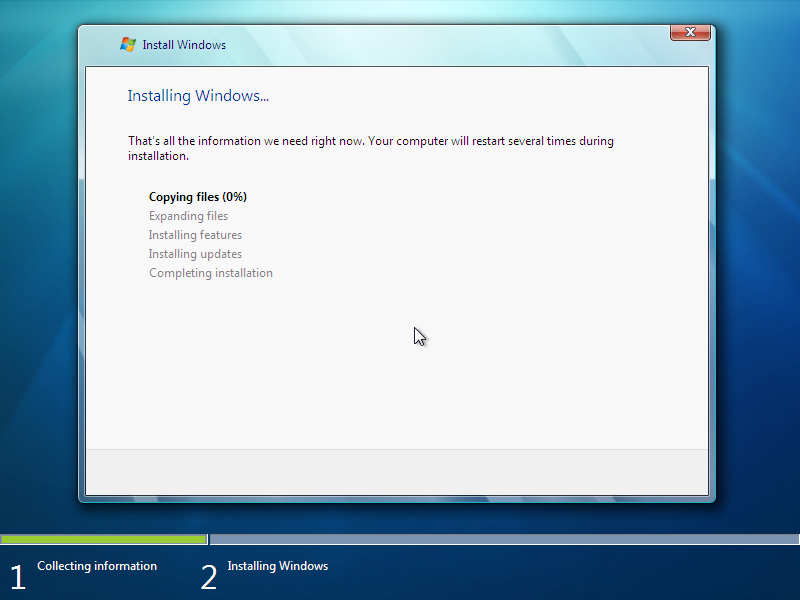 The installation was started.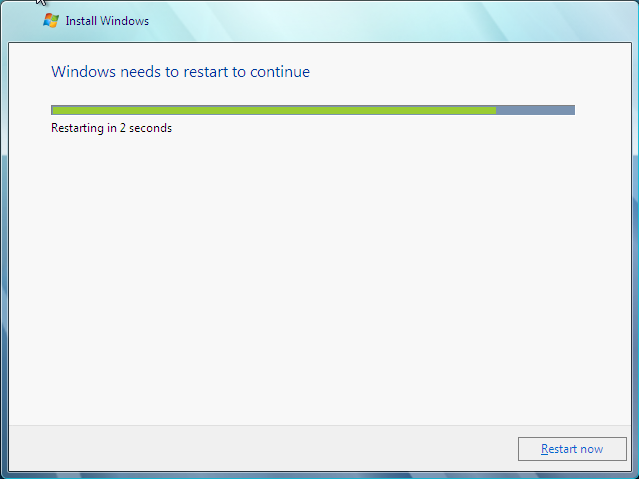 Windows must restart after installation.
Then Windows returned to installation screen and restarted again.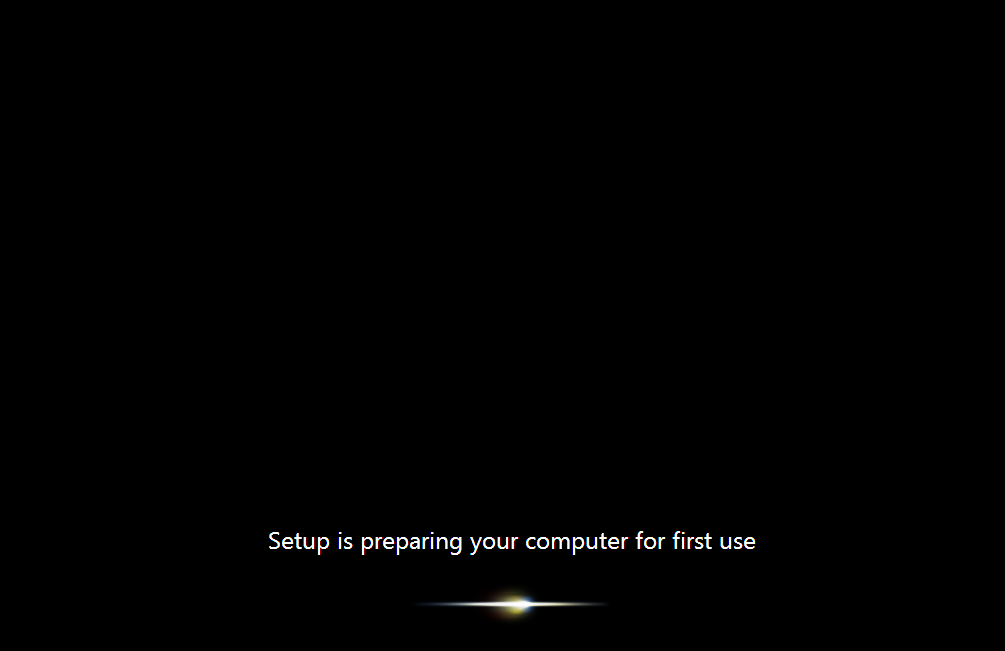 Windows is preparing for first computer use.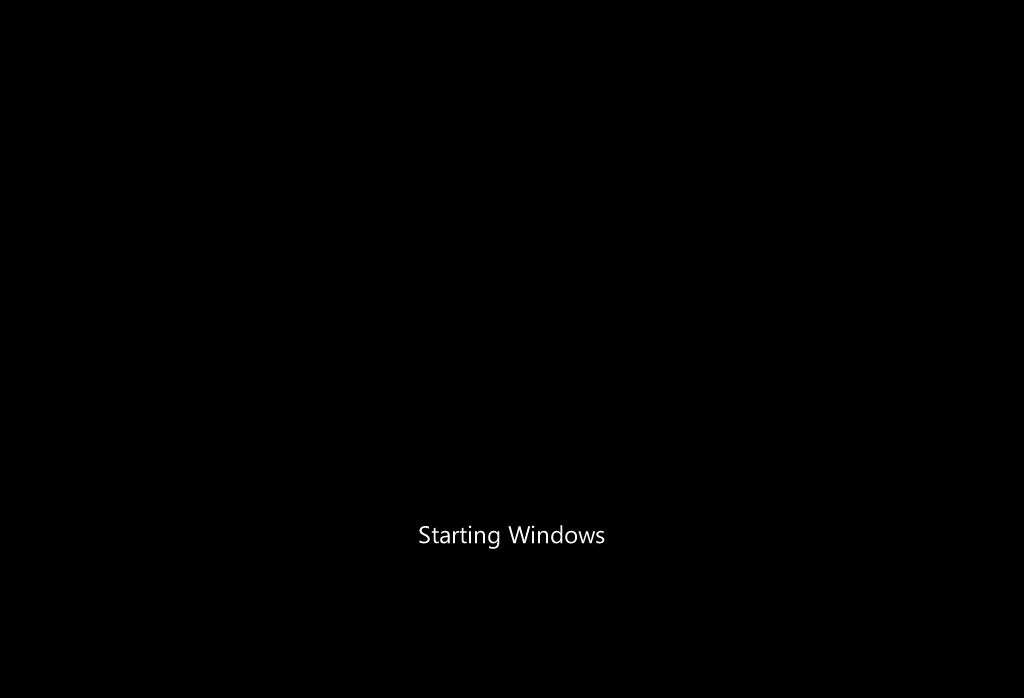 The Windows loading screen.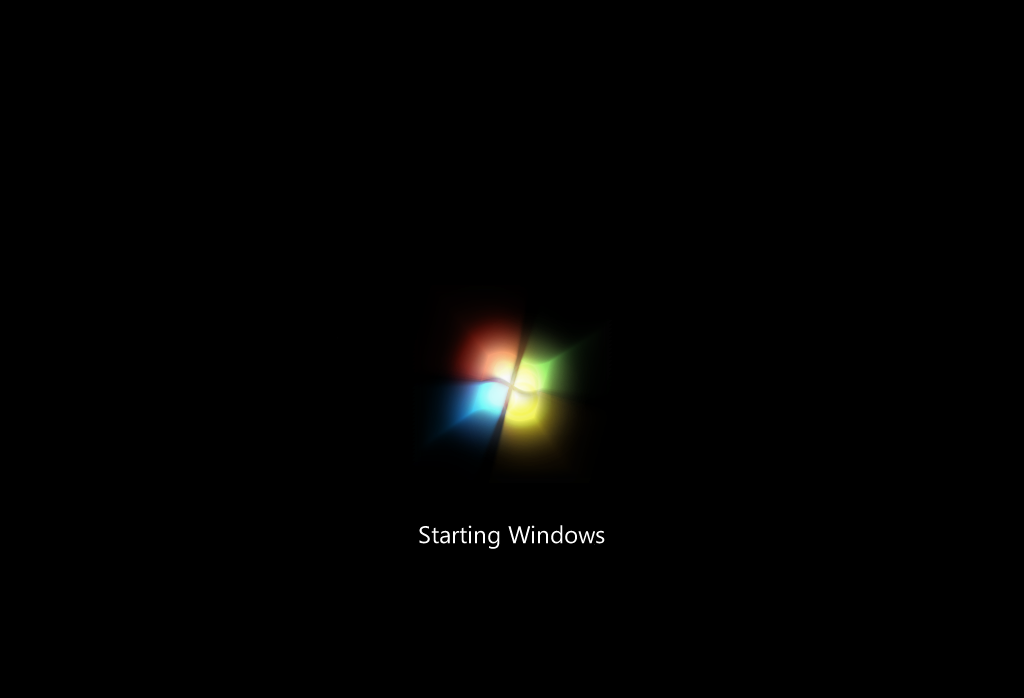 The Windows 7's new boot logo.
The welcome screen. The background is different than Windows Vista.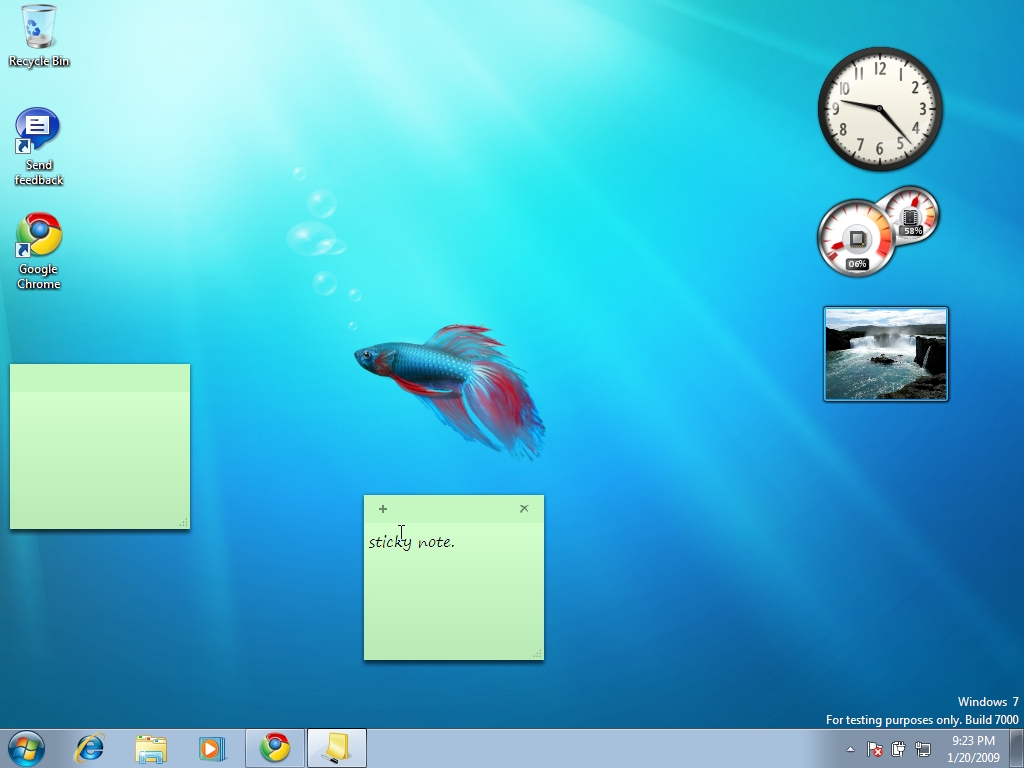 The desktop of Windows 7. I added some gadgets and sticky notes.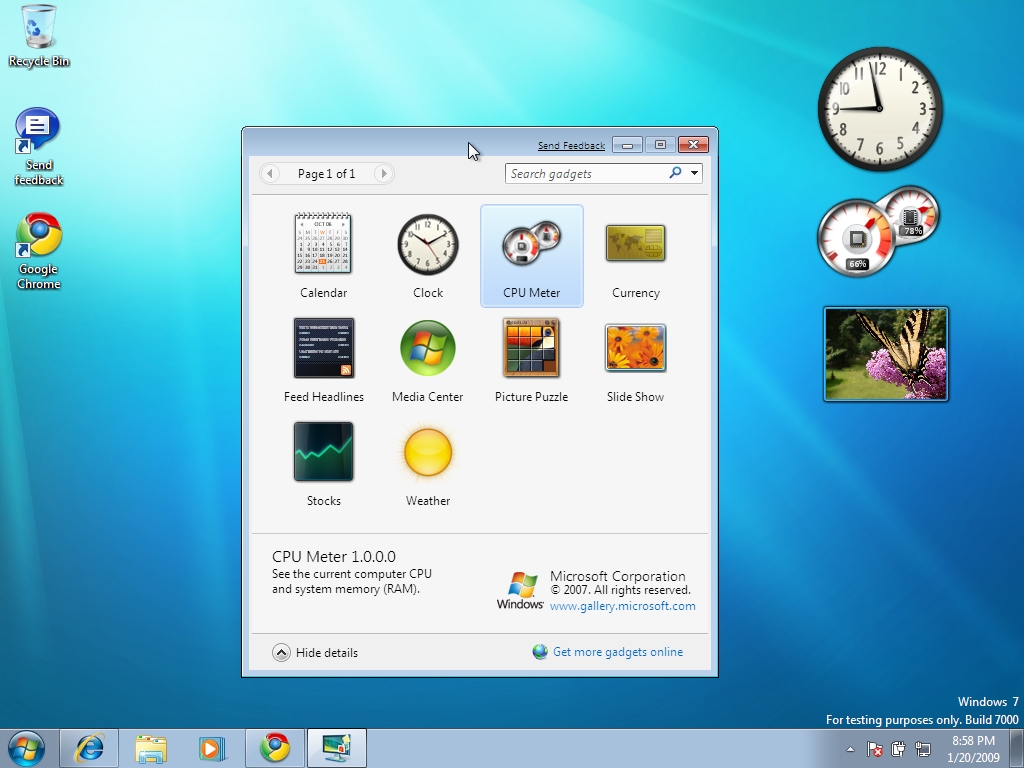 The Add Gadgets screen is still same.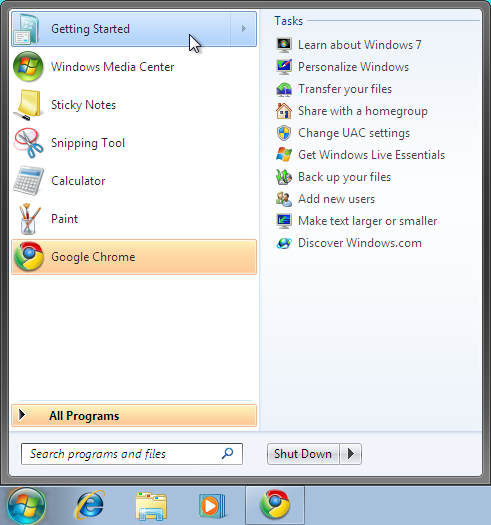 The new Start Menu of Windows 7.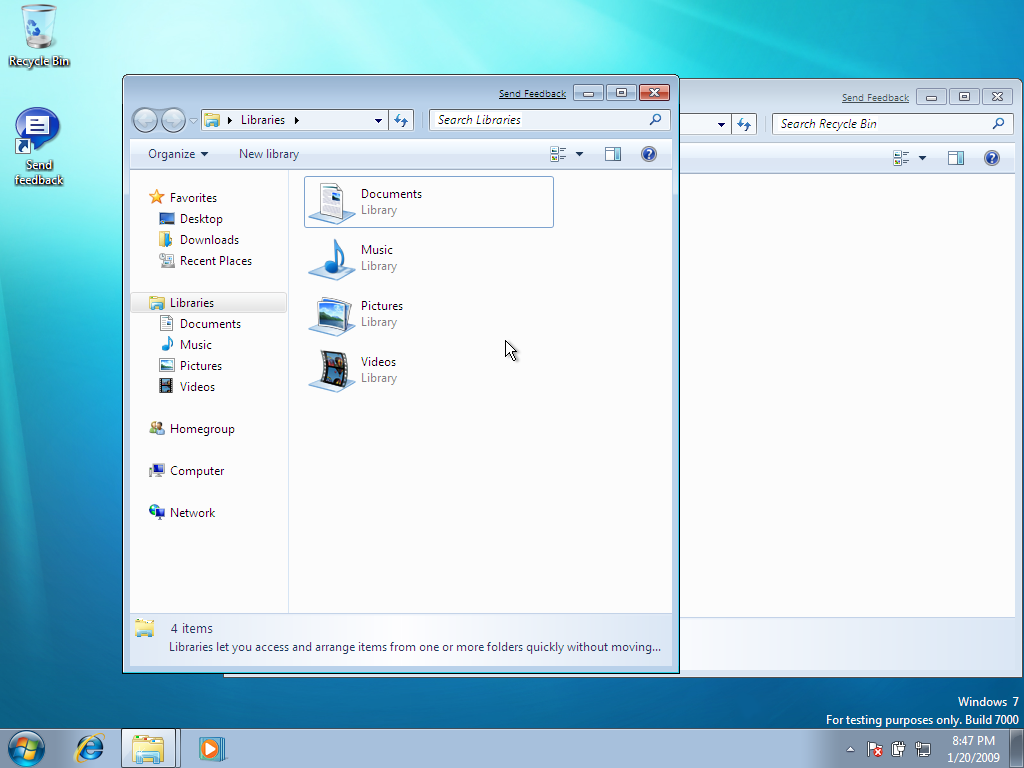 The new Windows Explorer user interface.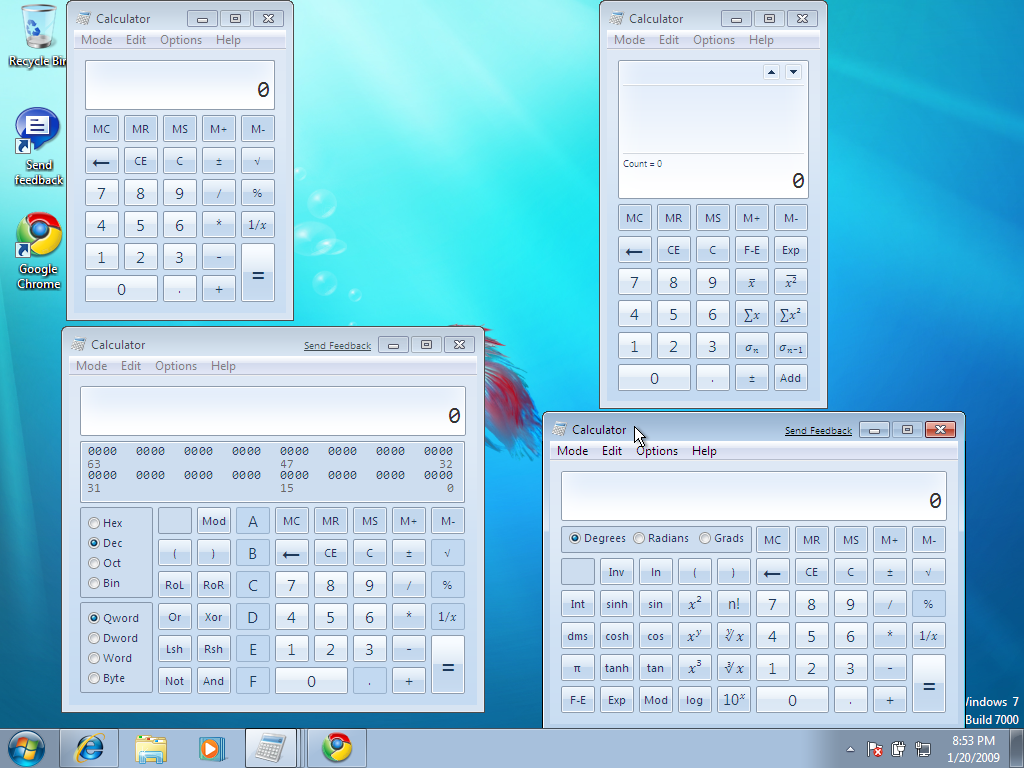 The new Windows Calculator, using .NET Framework 3.5's Windows Presentation Foundation.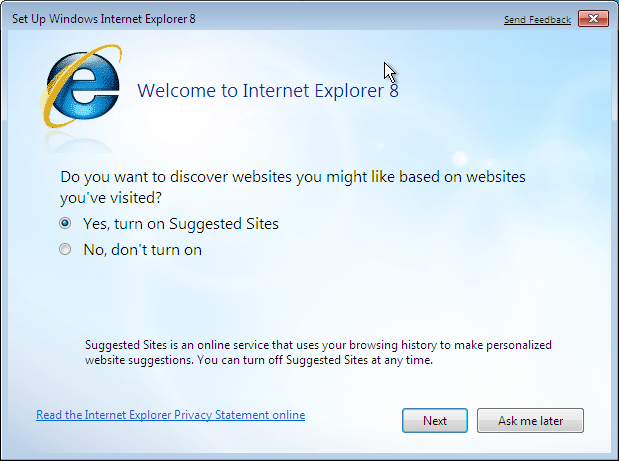 The Internet Explorer 8's setup screen.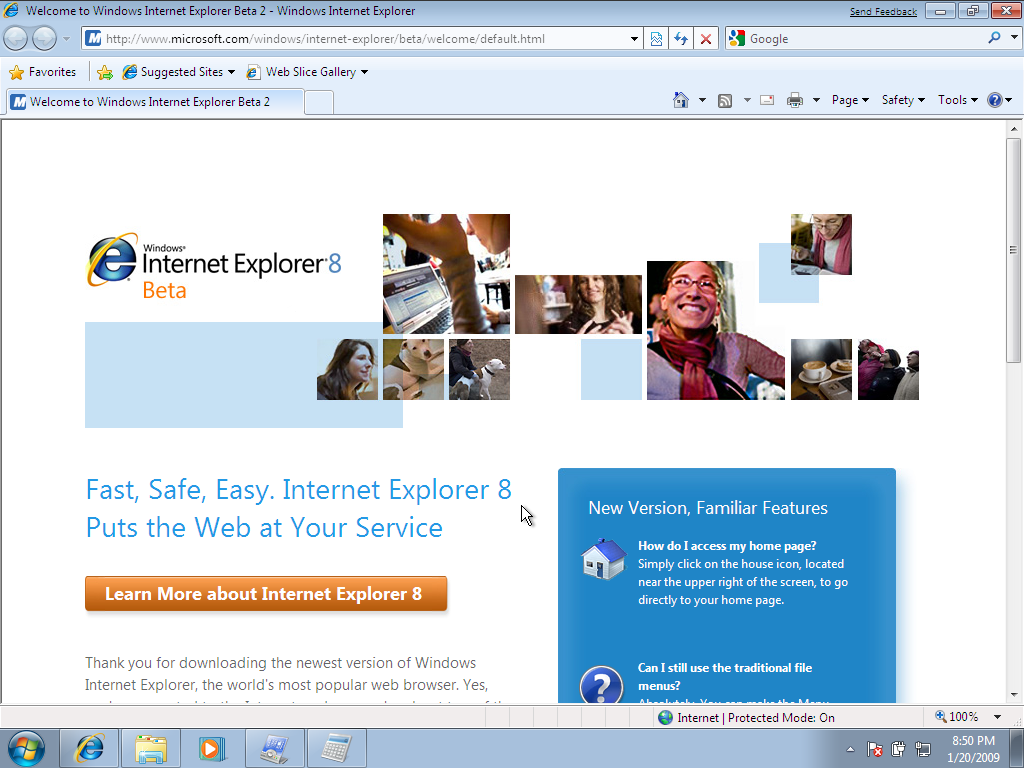 The screenshot of Internet Explorer 8. It is included in Windows 7.
The New Tab page of Internet Explorer 8.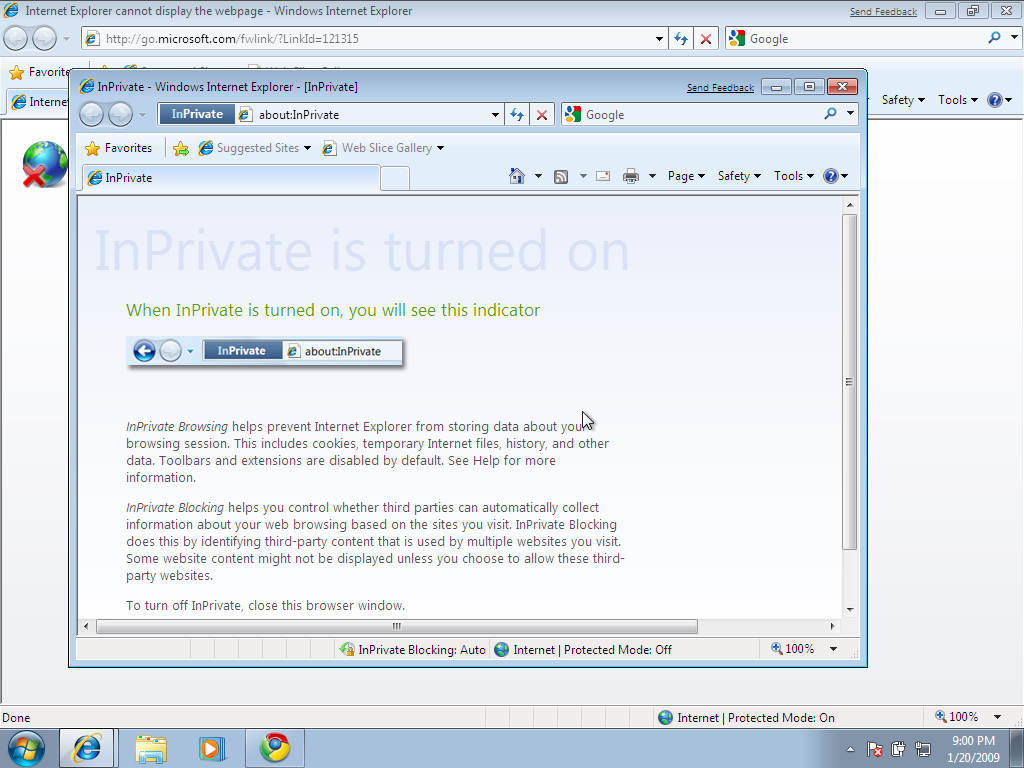 Internet Explorer 8 introduced InPrivate mode, which allows you to browser without recording history. It can be disabled by Parental Controls.
The Add Search Provider page.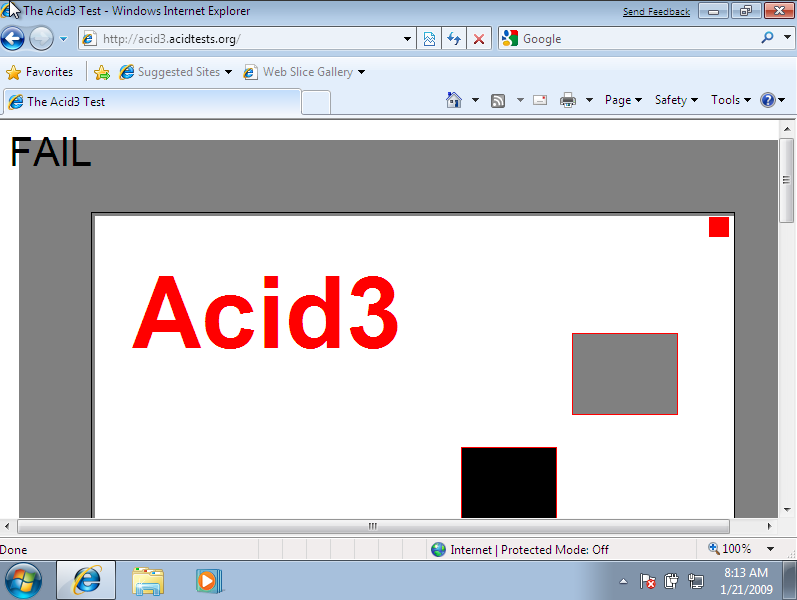 Internet Explorer 8 got 22 to 26 on Acid3 Test.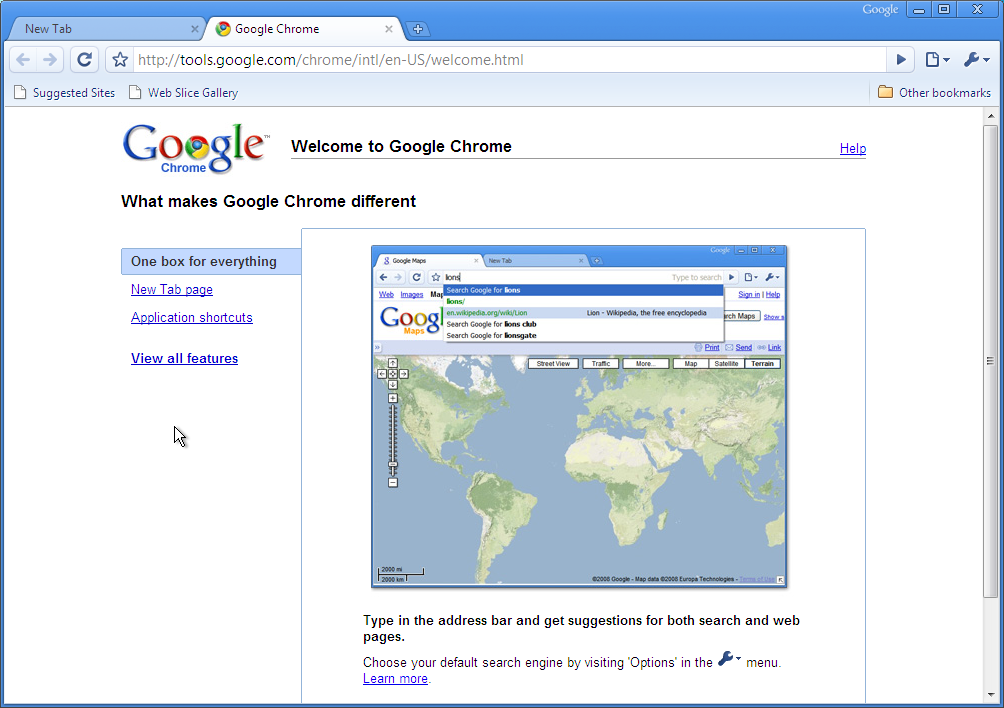 I downloaded Google Chrome. This is Google Chrome's initial Start Page.
The Control Panel on Windows 7.
You can configure User Account Control so it won't be annoying to you.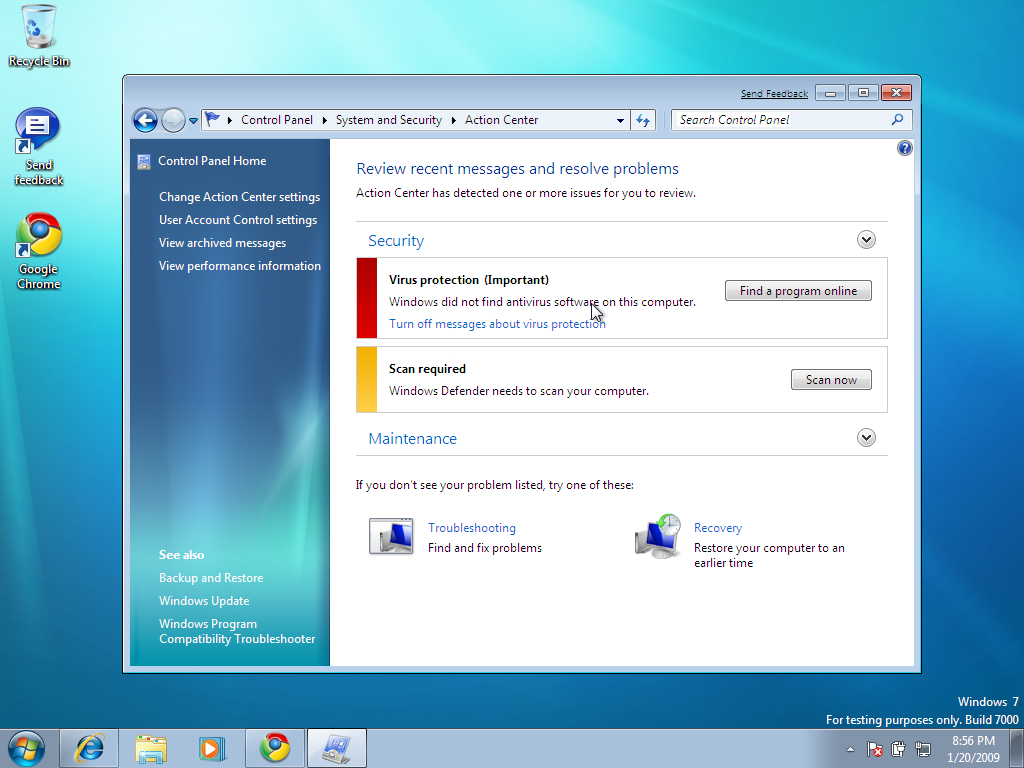 The new Security Settins page.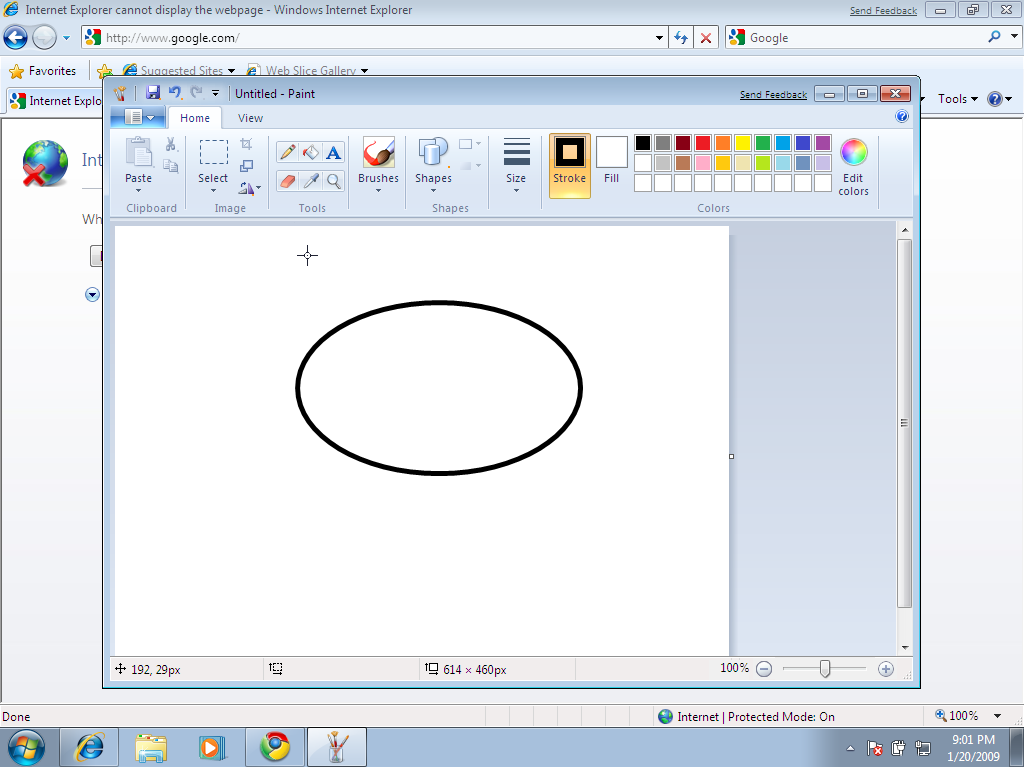 The new Microsoft Paint!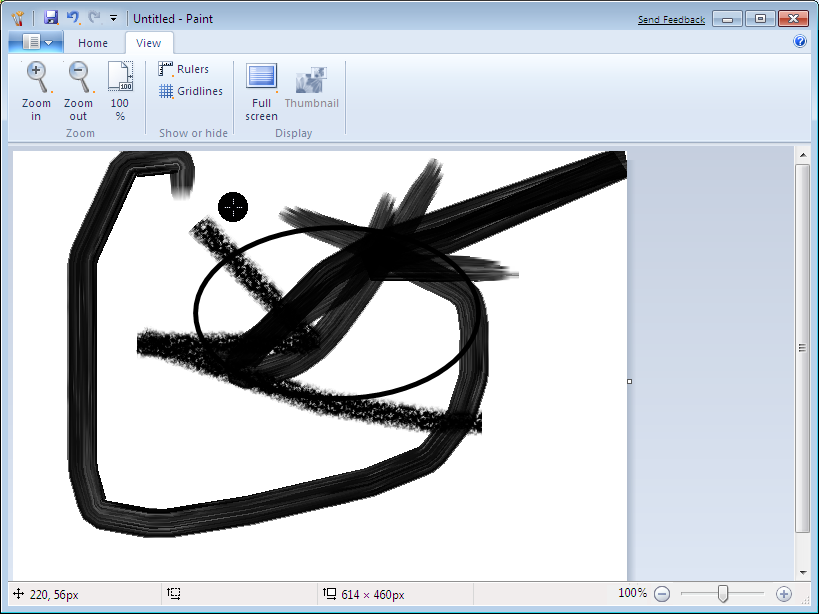 Another screenshot of Paint.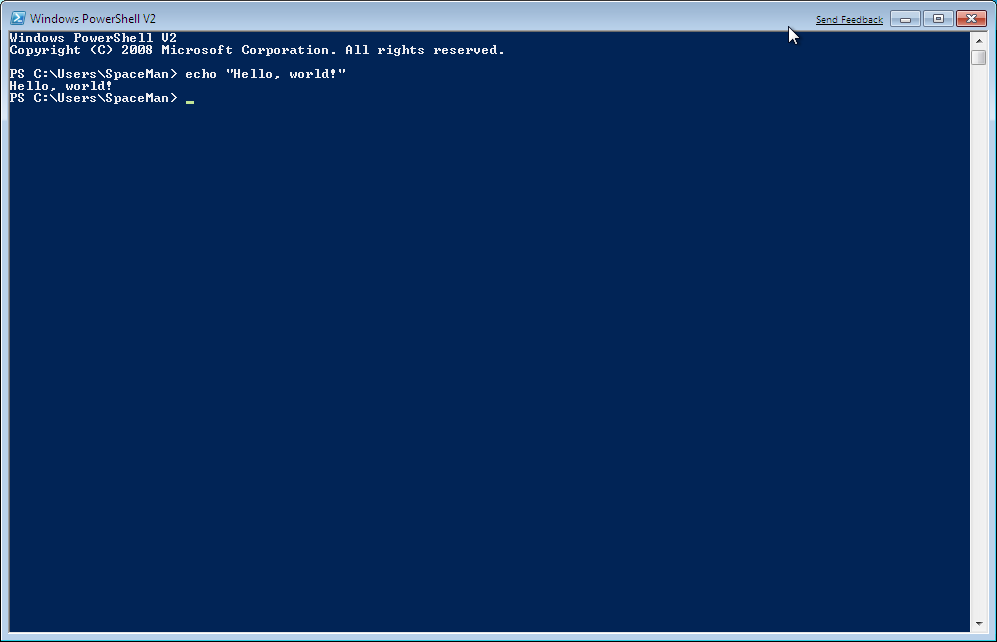 Windows PowerShell is included in Windows 7.
The new Windows Media Player.
---
Comments
---
---